About us
We shape
the future with
Data & Artificial
Intelligence
PLAN D is the visionary strategy and technology consultancy. We help companies to secure a competitive edge in the new age of artificial intelligence.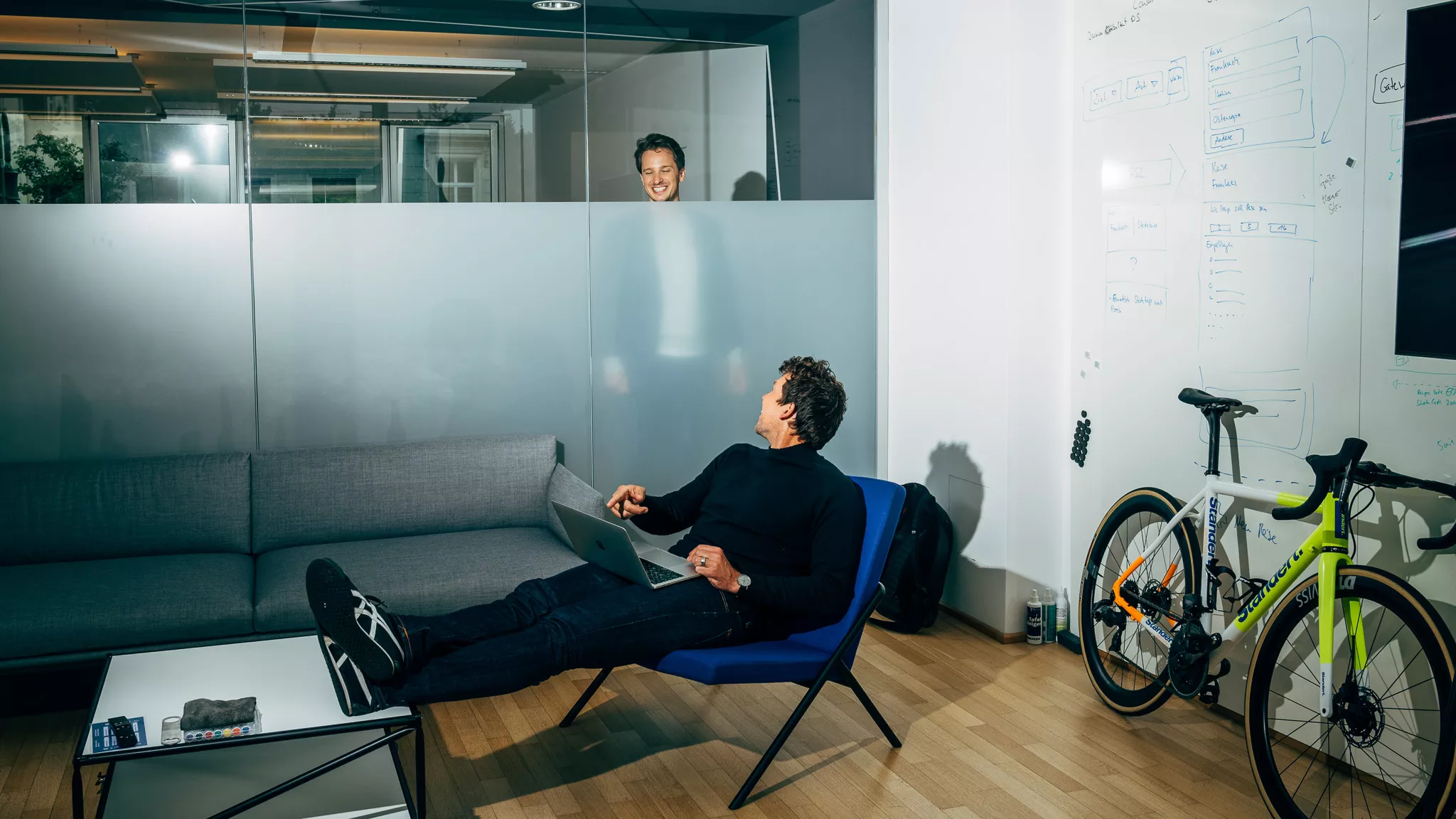 Our history
From radical visions
to measurable successes
Since 2017, PLAN D have been developing AI strategies, technologies, and digital products for businesses as a comprehensive full-service partner. Our unique blend of visionary thinking, technical expertise, and economic acumen sets us apart.
In our journey, we have successfully executed more than 250+ projects, collaborating with both medium-sized businesses and global corporations, including names like Tesla, ERGO, R+V, ADAC, Rational, Deutsche Bahn, Dorfner Group, and the German Energy Agency.
Based in Berlin, PLAN D was founded by our tech entrepreneurs Sebastian Bluhm and Dirk Schmachtenberg and consists of over 20 data scientists, engineers, IT architects, designers and consultants.
Our reason why
Because change and technology are opportunities
We are technology optimists and believe in constant change. And that in order to win, you must take action.
Through our work, we show our clients new perspectives and develop secure, sustainable solutions that boost efficiency and growth. This is how we make companies future-proof, competitive and digitally powerful.
How we work
Most disruptive technology of all:
Question the status quo
Sustainability
Utilize data,
protect the
environment
At PLAN D, our commitment extends beyond merely optimizing economic KPIs with data and AI. We leverage these tools to address societal challenges. For instance, we provide pro bono support using our expertise and technology to assist organizations like NABU in satellite imagery analysis of bird conservation areas and the University Clinic of Lübeck in expediting the treatment of stroke patients.
We are aware that digitalization and technology deployment have mixed implications for the environment and society. Consequently, we also measure the impact of our projects in terms of changes in CO2 consumption and effects on the quality of life for those involved, whenever possible.